Magnetic Logic Training Inspire Creativity And Brain Development Puzzle Toy
Technology
The magnetic puzzles, enabling children to create their own masterpiece, help kids to develop hand-eye coordination and fine motor skills, teach them important cognitive skills, such as sorting, numbers, color recognition, shape recognition and language skills. Give kids a wonderful way to have fun while developing and learning.
Magnetic Puzzles

Concentration & Logic thinking & Combination ability & Hand-eye coordination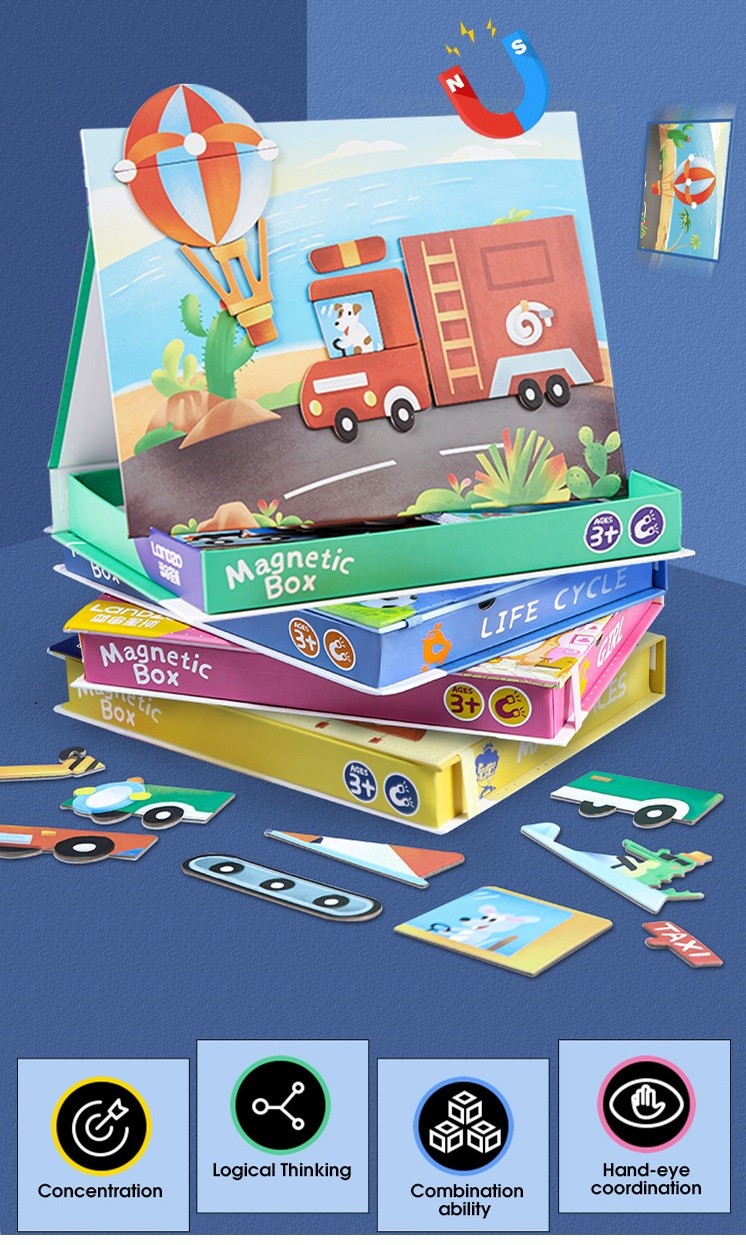 Safe and tasteless material
Thicken paper for durability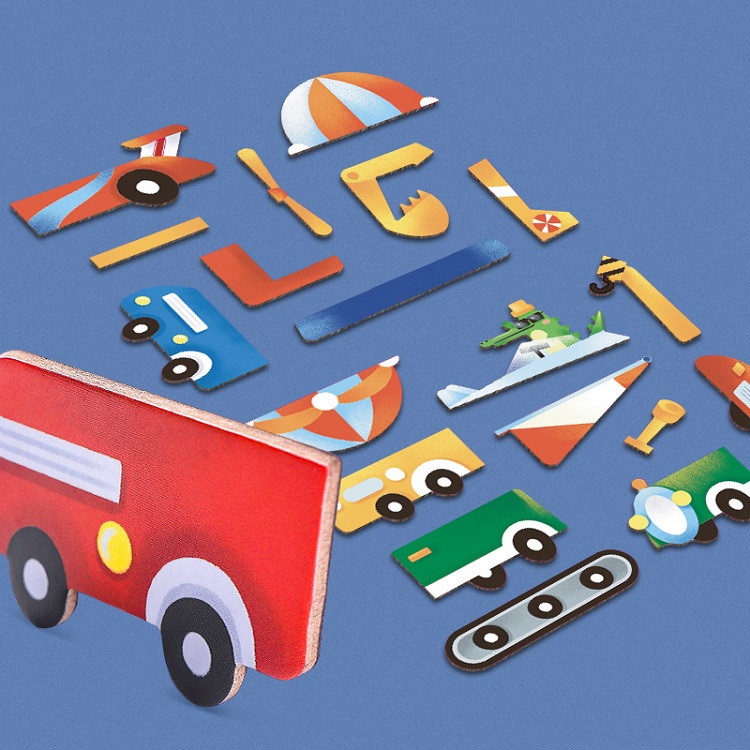 Strong adsorption
Available to stick on the refrigerator and other magnetic places, giving kids a creative space.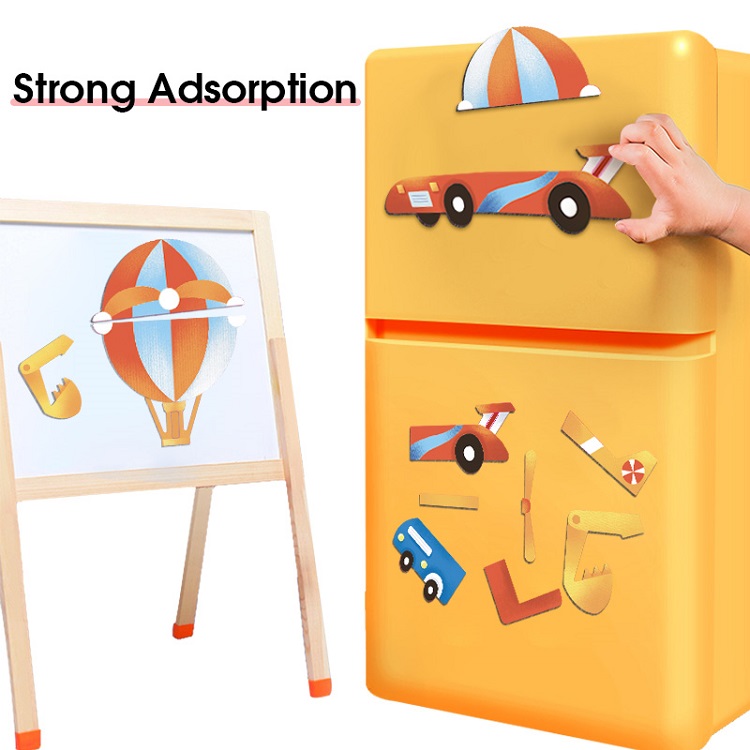 Integrated box design
It's a display board also a storage box, easy to carry and storage.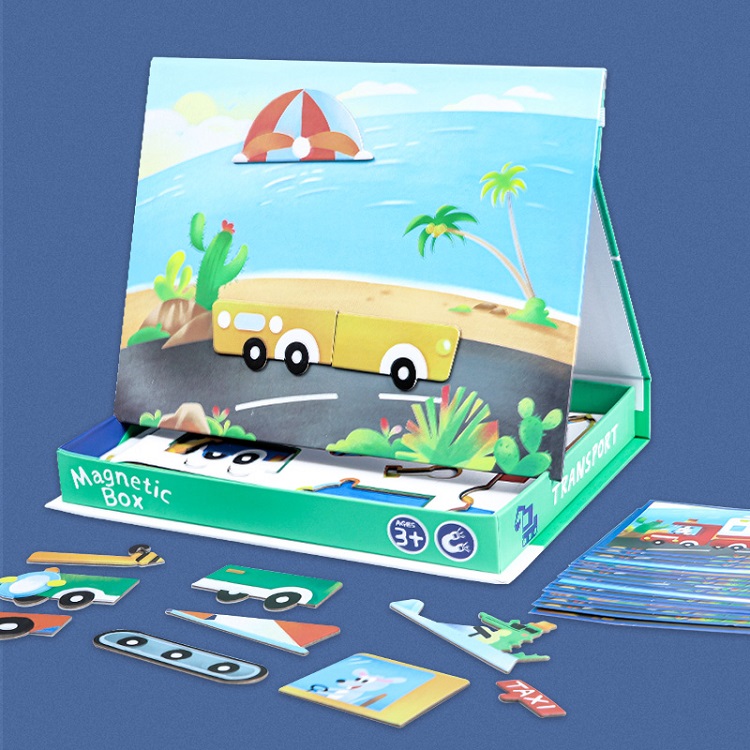 Ability development

Transport - Teaching kids recognize all kinds of vehicles and learning the traffic rules.
Life cycle - Helping kids understand the evolution of animal's lives so that they can better understand nature with pleasure.
Girl - Making kids to be the stylists. They can create by themselves, learn how to choose the clothes and enjoy the fun of dress-up.
Make faces - Encouraging kids to imagine funny stories around the faces they create or mix match for even more fun.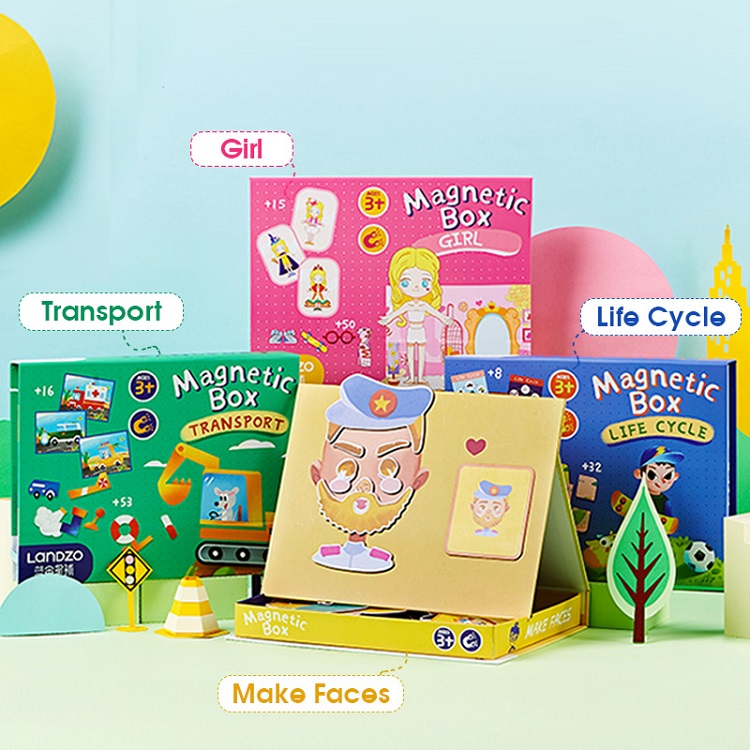 Packing list
Transport: Magnetic puzzles * 53, Reference cards * 16
Life cycle: Magnetic puzzles * 88, Reference cards * 8
Girl: Magnetic puzzles * 50, Reference cards * 15
Make faces: Magnetic puzzles * 77, Reference cards * 12