Quincy 1S Remote Control Interactive Drawing Robot Toy With LED Emoji
Technology
Quincy, the Robot Artist, is designed for kids to learn Drawing, Spelling, Counting & Coloring in a funny way. It's an interactive activity toy that improves your kid's artistic and creative intelligence. Quincy is like a "home teacher" and a smart family member to help kids to become familiar with and deepen their knowledge of drawing through storytelling, in which can improve kid's concentration and thinking.
Quincy 1S - The Robot Artist

The Updated Version Drawing Robot for Kids Ages 3-8
Quincy 1S is an educational drawing robot toy. It helps the kids to learn drawing, alphabet, spelling, counting, math, subject recognition and more.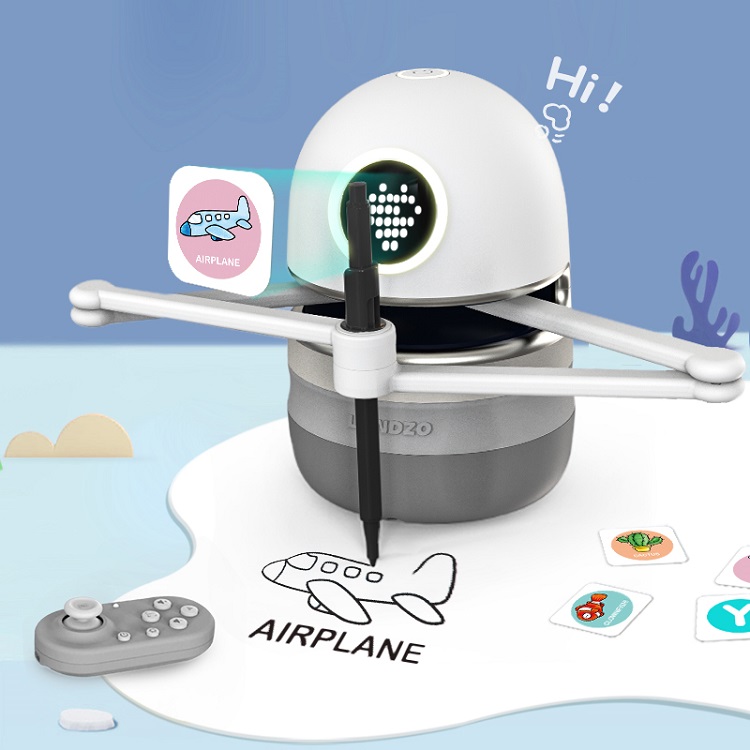 Features
Emotion Interaction

Drawing

ABC Spelling

Counting

Smart Voice

Remote Mode

Breathing Light

0.5s Reaction
Multiple modes
1. Drawing mode: Let kids learn to draw step by step with Quincy 1S.
Scan a drawing card, the drawing robot toy will show, talk and explain step by step how to finish each picture.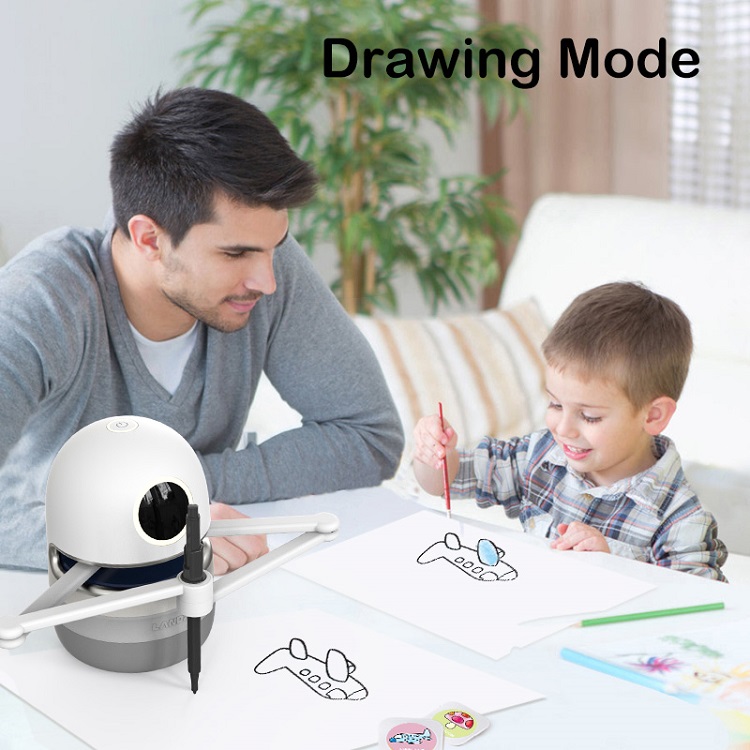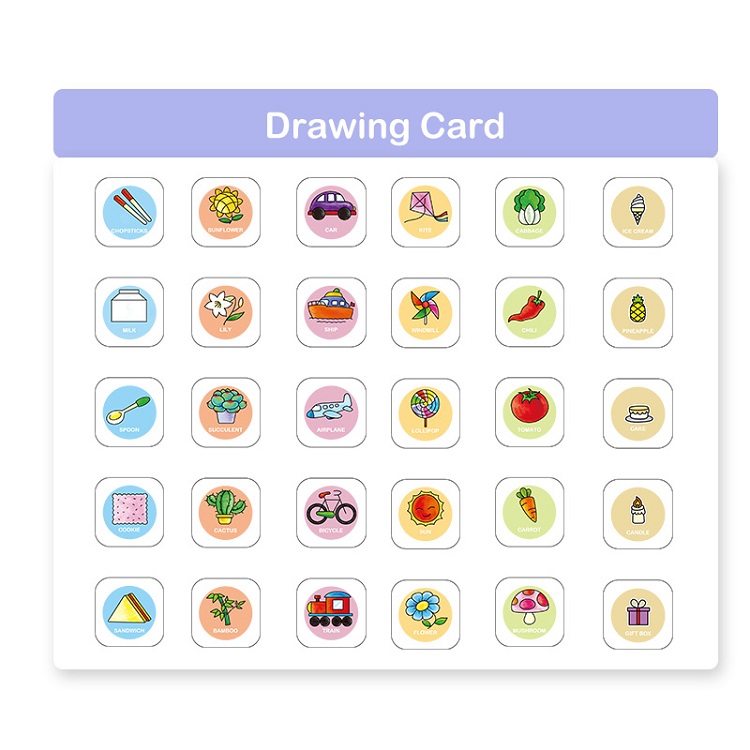 2. Counting mode: Playing counting and math puzzles with Quincy 1S
Quincy 1S is good at math counting. Scan a math challenge card, the drawing robot will draw and tell a story, then it will ask math questions. Figure out the correct answer and scan the number card.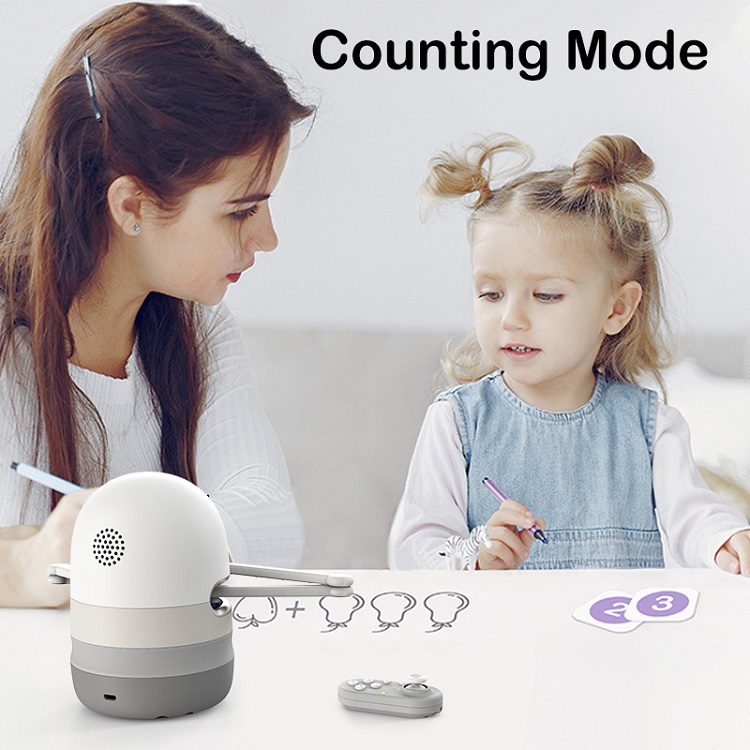 3. Spelling mode: Having fun with Quincy 1S in the ABC world
Quincy 1S can do the spelling teaching. Scan the letter cards with the right alphabets one by one.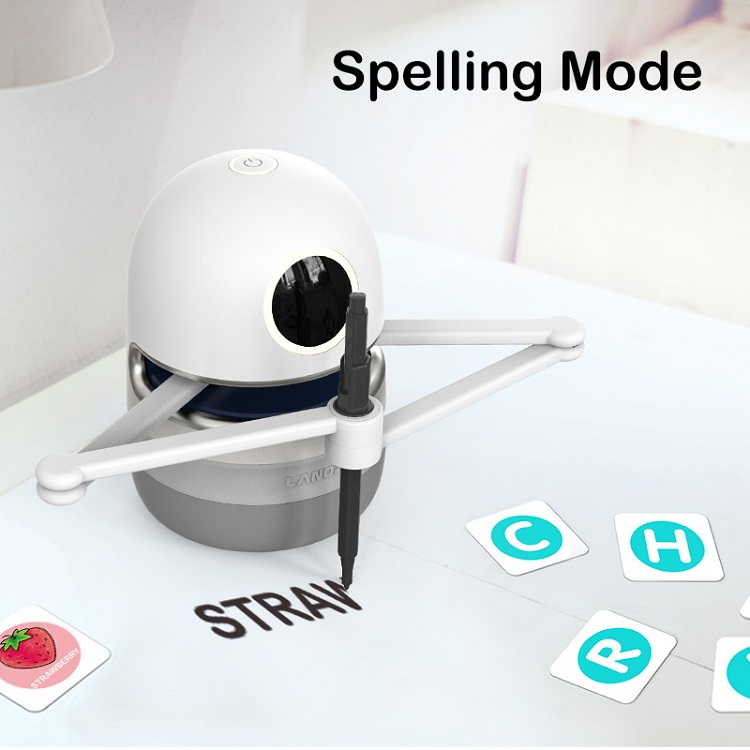 4. Remoting mode: Let kids use their imagination to draw freely with the 2.4G remote control.
More convenient to control Quincy 1S while drawing with the remote controller.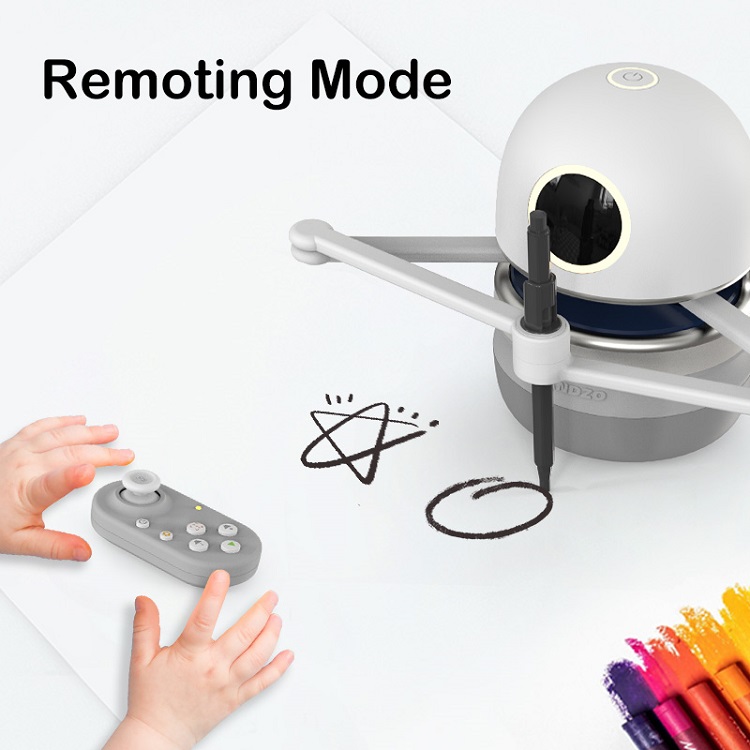 5. LED Emoji
Kids can feel Quincy's emotion from the LED display. The drawing robot would show different Emoji in differnet situations.
Listening: Waiting for card scanning and the next instruction

Confused: Report an error - unable to receive and identify information

Happy: Execute drawing instructions
Thinking: Updating firmware

Sick: Low battery

Doubt: Fail to identify the card

6. Various color selection of Quincy
Blue, Pink, Gray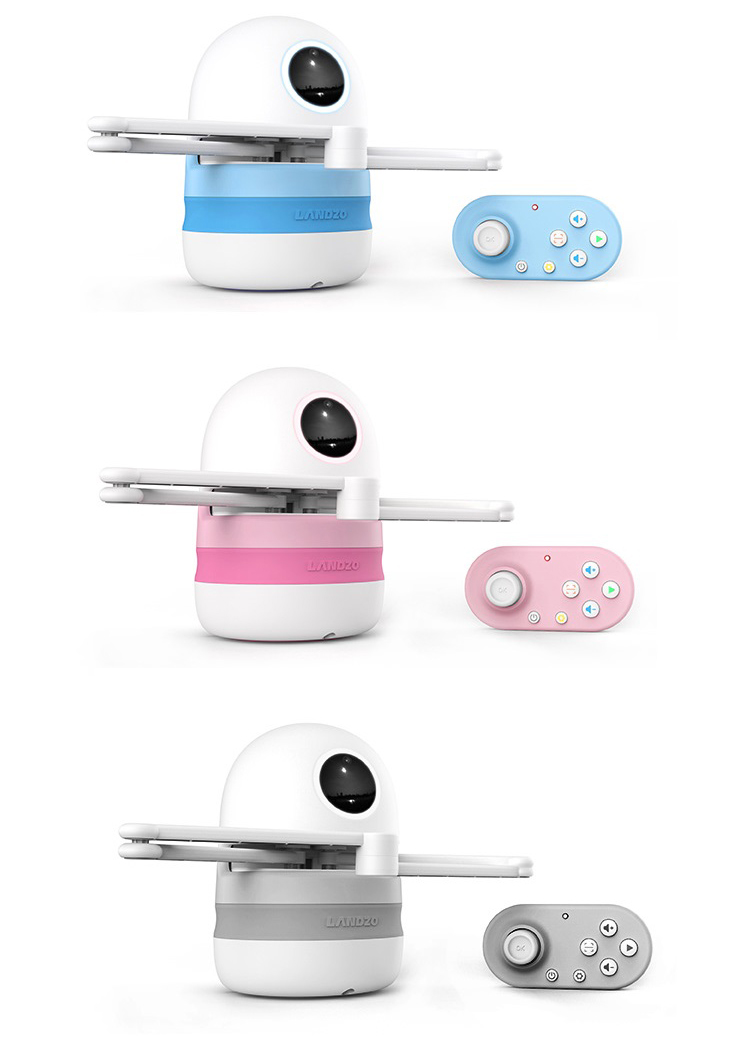 Specification
Dimension: 105*105*150mm
Weight: About 461 gram
Working time: About 2 hours
Battery: 2600mAh lithium battery
Material: ABS
Remote controller: 2.4G
Certificates: 3C, CE, FCC, RoHS, CPC, EN71
Packing list
Quincy 1S *1, Pen *2, Remote controller *1, Drawing cards *60, Letter/Number cards *60+, Teaching cards *40, Activity books *4, User guide *1, TF card(4GB) *1, USB cable *1