Quincy Education Talking Drawing Robot Toy for Kids
Technology
Quincy drawing robot toy creates an interactive way of storytelling and drawing. It is a "drawing tutor" for kids ages 3-8.
Quincy teaches drawing for kids directly from the abundant drawing cards step by step. What's more, it tells interesting stories, which helps kids to learn basic knowledge of the drawing object.
The Robot Artist
Quincy creates an interactive way of storytelling + drawing.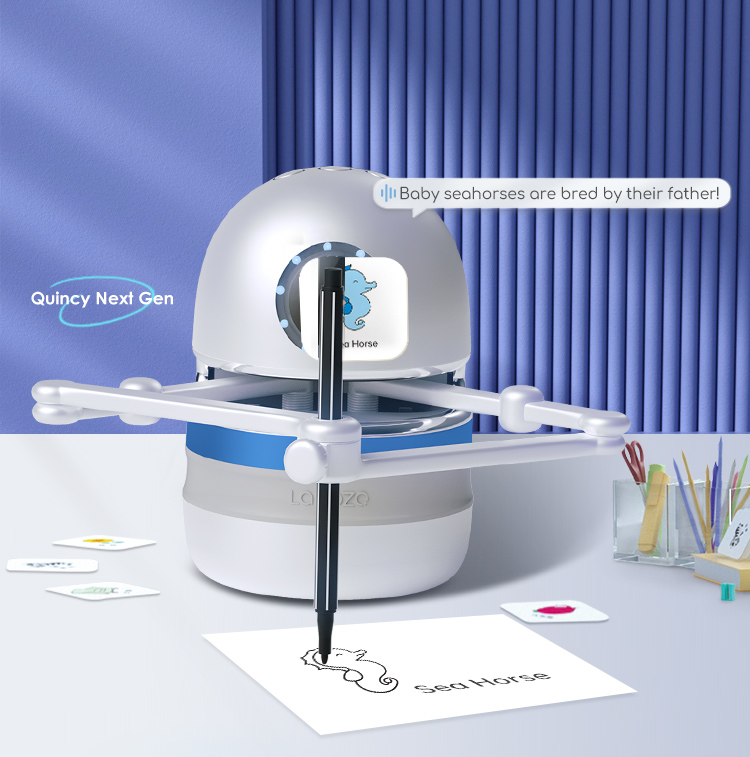 Drawing Enlightenment
Quincy is a drawing tutor that divides complex drawings into simple shapes.
Two drawing modes
Scan a QR code to start drawing.

Random drawing without scanning any QR code.

Quincy automatically selects one card and starts drawing.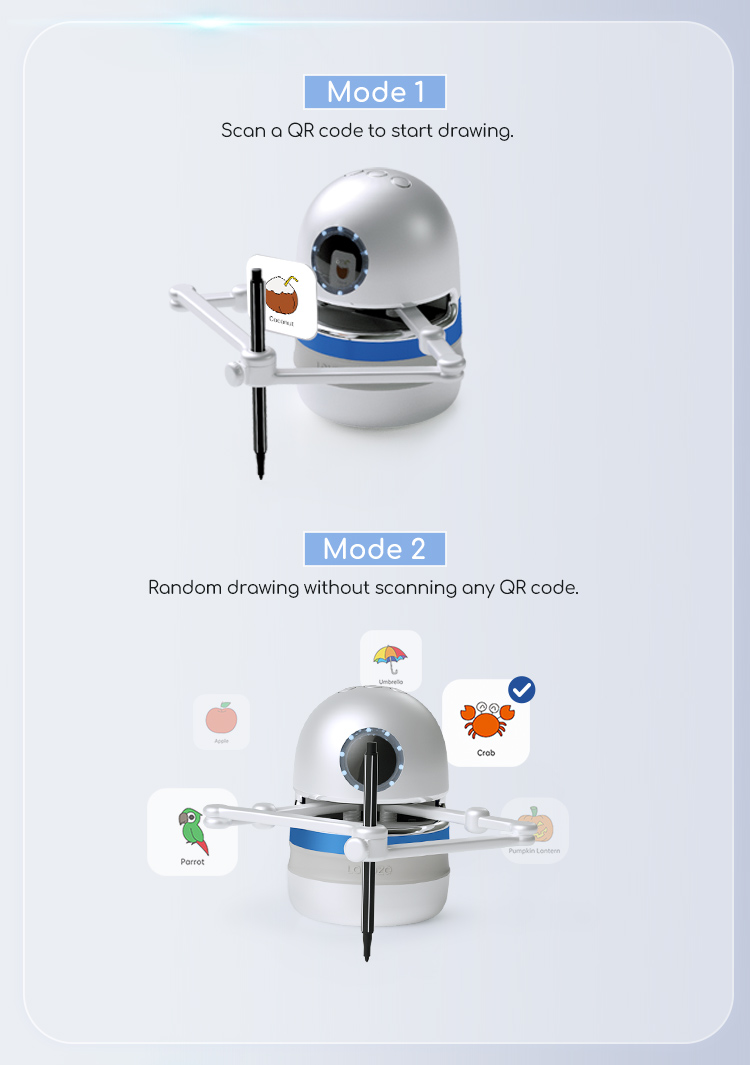 Most Abundant Drawing Cards Ever
The cards cover all stages of kids drawing development.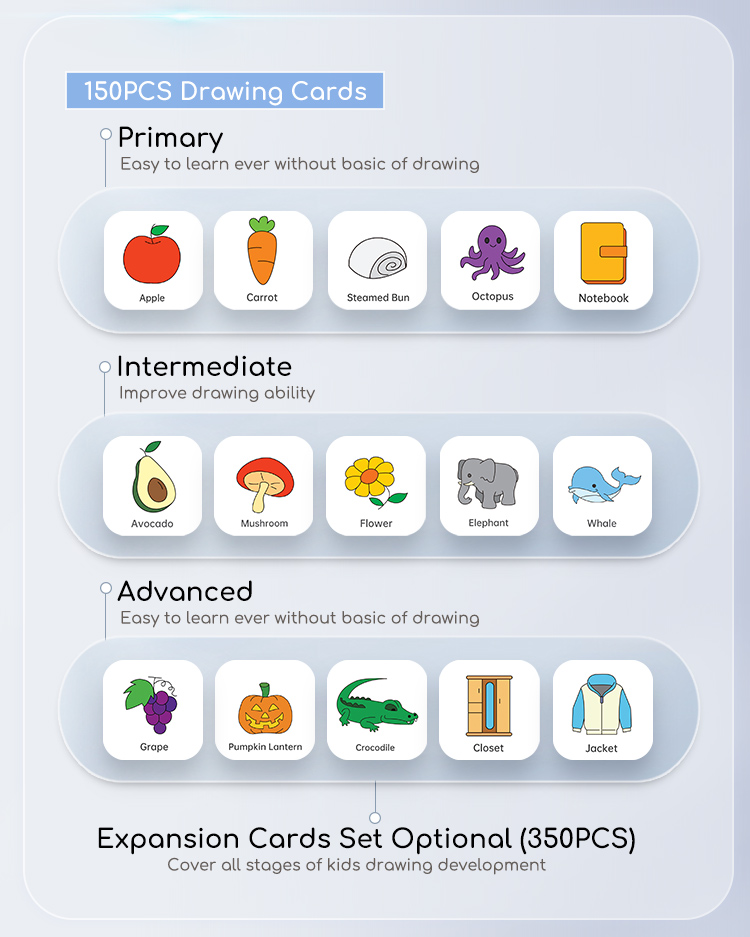 Knowledge Learning
Quincy drawing robot tells interesting stories, helping kids to learn the drawing object.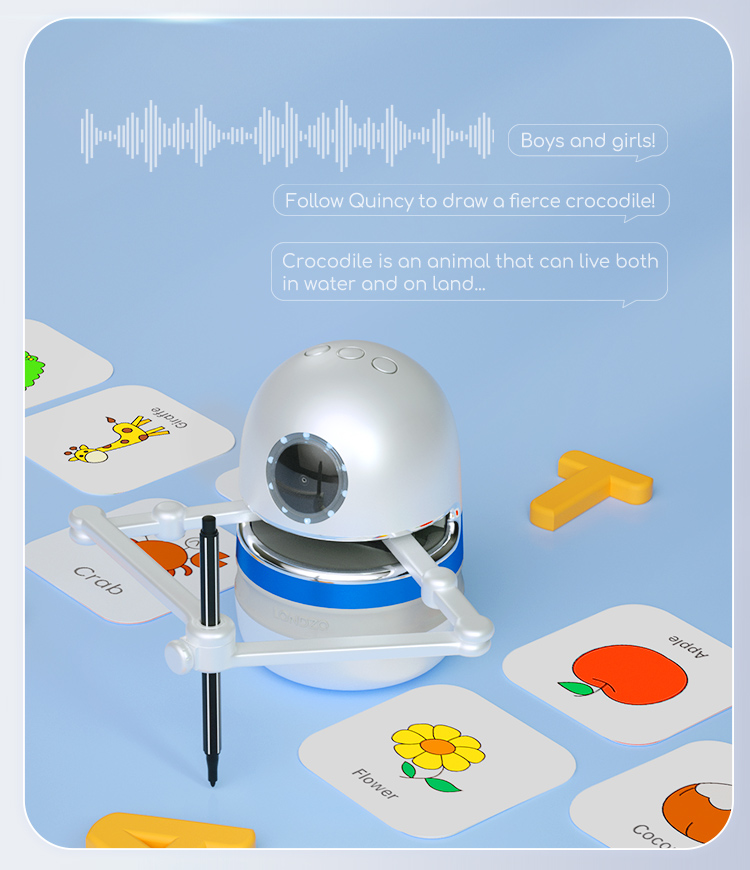 Constant Companion
The robot toy is parents' best helper to educate & accompany kids.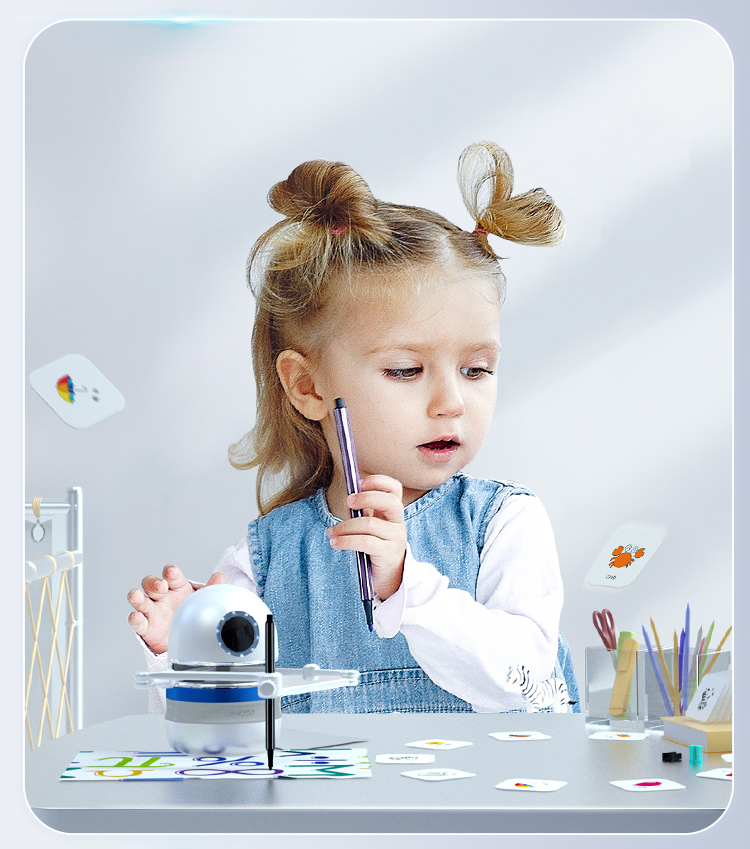 Emotional Interaction
Quincy education robot listens to kids and interacts with them.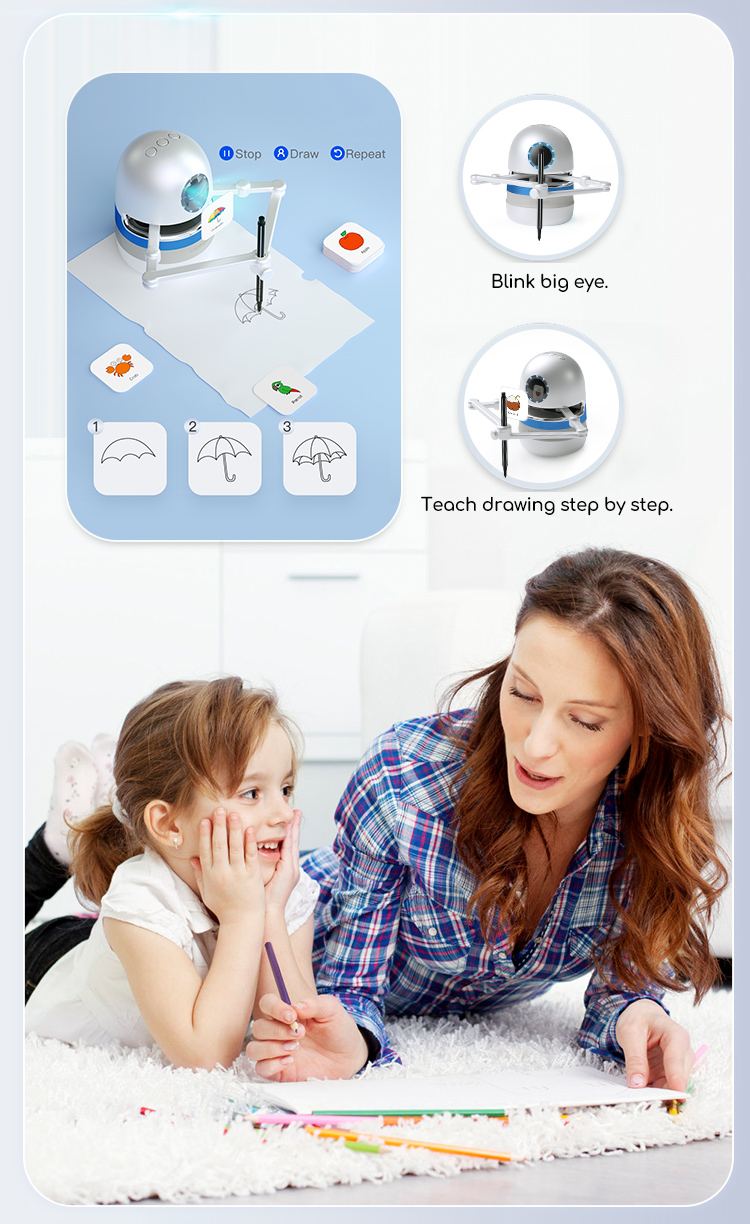 Hand-eye Coordination
Kids watch how Quincy draws and then follow.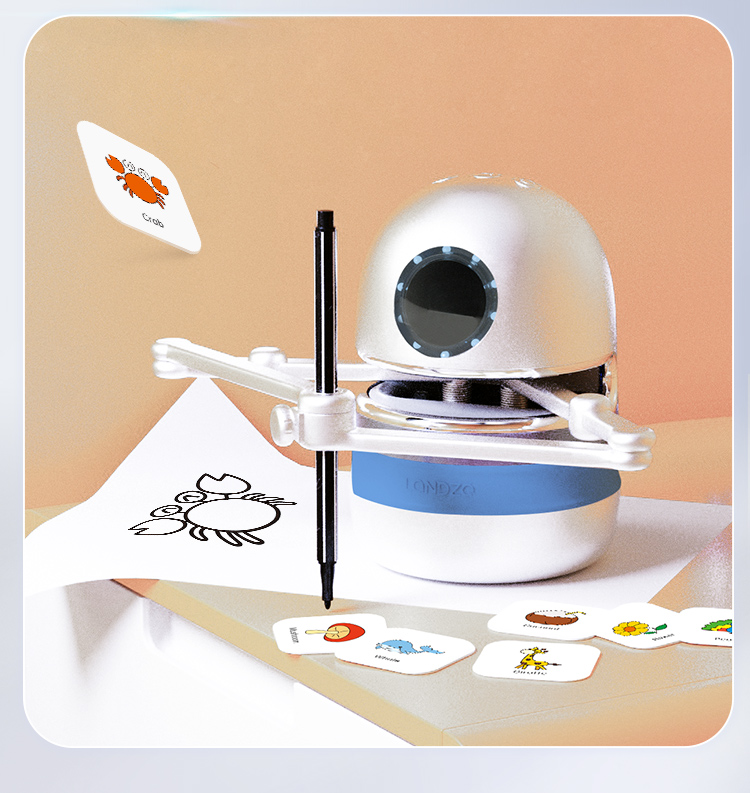 Screen-free Education
With the company of robot artists, kids can spend less time on mobile phone or TV.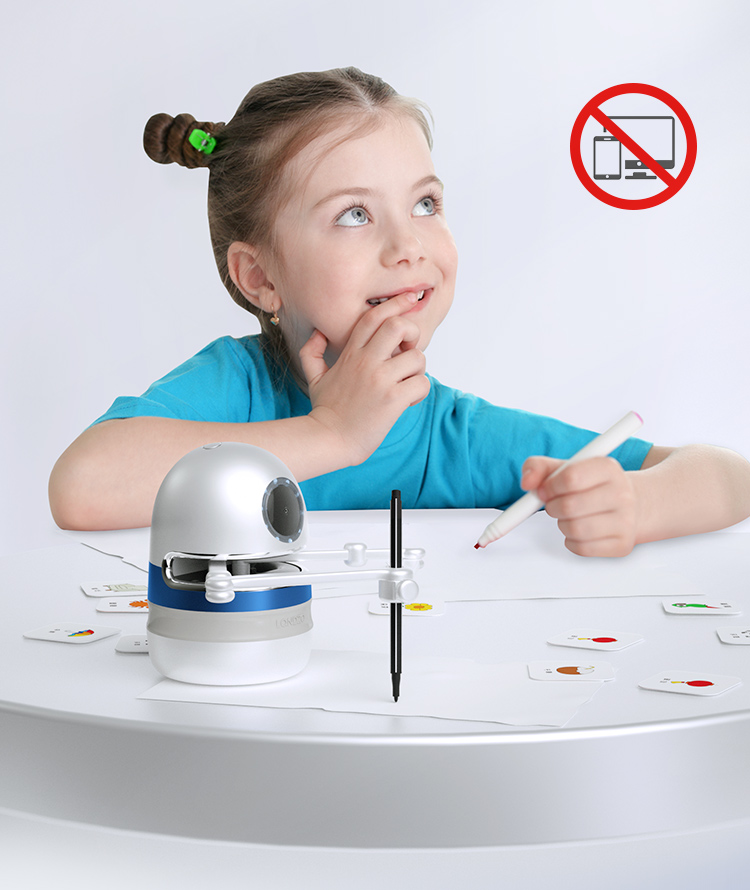 Product Specification
| | |
| --- | --- |
| Product Size | 105*105*153mm |
| Item Weight | 516g |
| Power | 5V 2A |
| Battery Capacity | 2600 mAh |
| Charging Time | 2 - 2.5 hours |
| Working Time | Appr. 4.5 hours |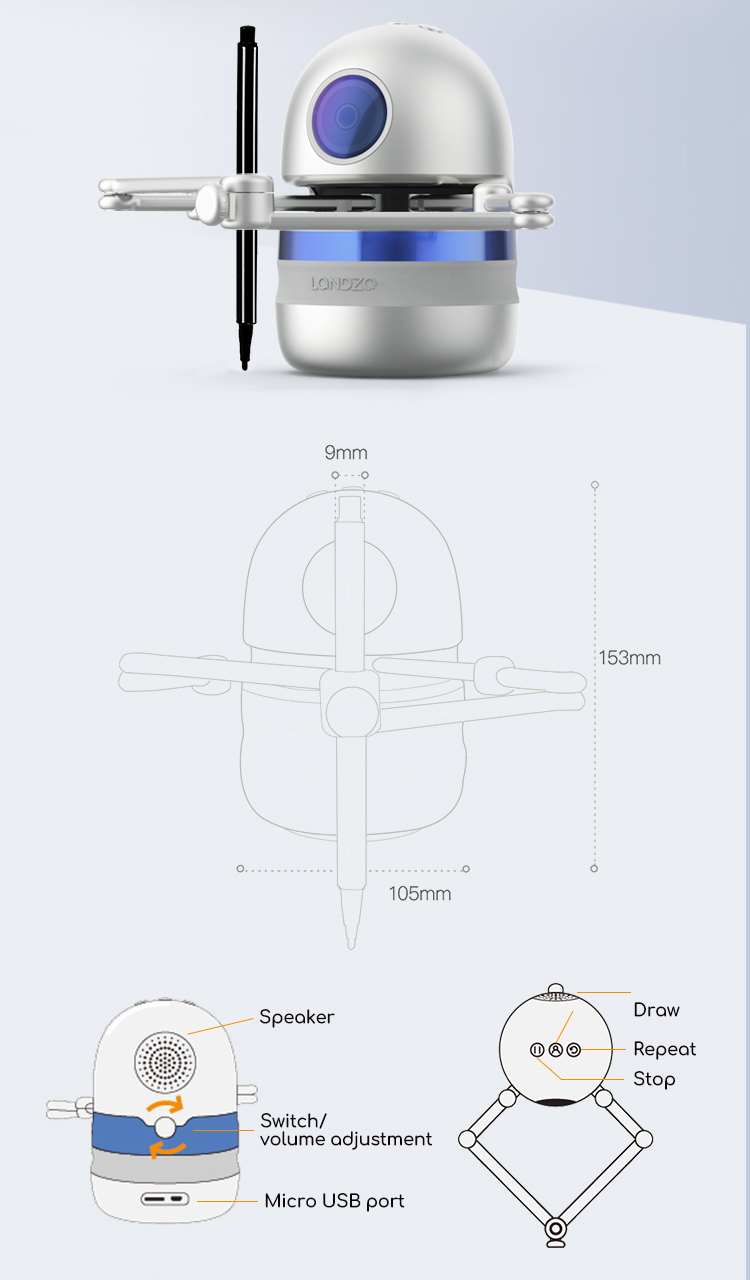 Packing list
Quincy Robot Artist *1
Pen*2
Mechanical arm*1
USB cable *1
Drawing cards *150