Chemistry Experiments Kit is published in the October issue of THE TOY BOOK
14-07-2021
Date: October, 2021

Chemistry Experiments Kit - Science Bear STEM Box Toy
Explore the world of science
Designed for kids ages 8+
Features:
138 Colorful and exciting science experiments for kids

Step-by-step picture book for instructions

Safe and non-toxic materials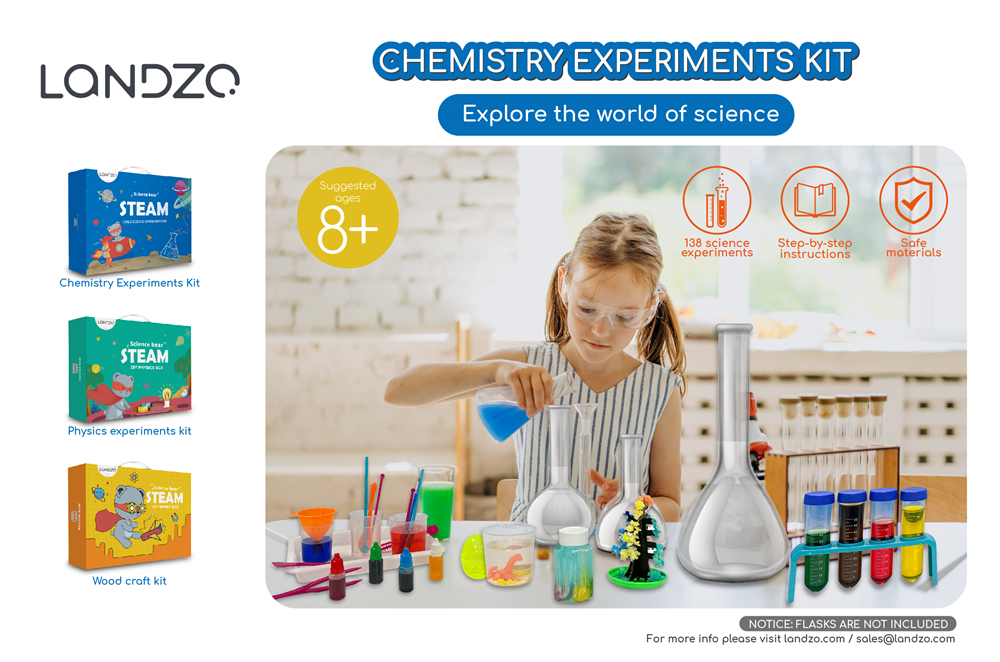 About THE TOY BOOK
The Toy Book is the leading trade magazine serving the toy industry and THE source for breaking toy industry news. Since 1984, the Toy Book has been the authority on news, trends, new products, and more within the toy industry. It covers toys, games, kids and family entertainment, business trends, retail, and much more.
Products: Quincy, Science experiments kit, Physics experiments kit, Children instant print camera, 3D printing pen
View more about Landzo's products have published in the monthly of THE TOY BOOK.